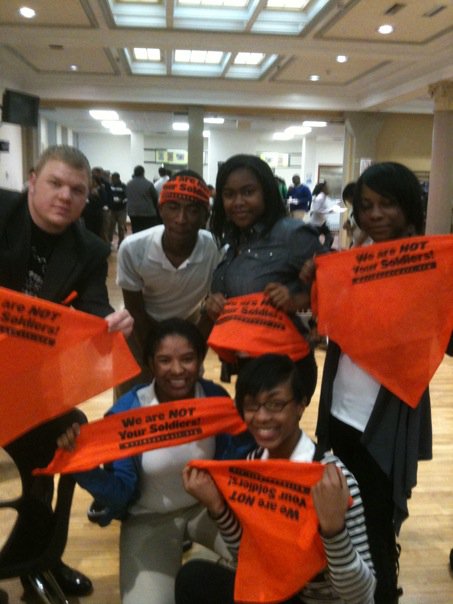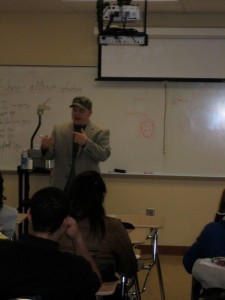 The next nodal point for our efforts to STOP these wars is the anniversary of the Shock & Awe on Baghdad, March 19, 2003. A war, begun on the basis of monstrous lies against a country weakened already by 15 years of U.S. sanctions, that brought tremendous loss of civilian life.
Stepping out boldly in protest on Saturday, March 19 against this occupation is more important than ever. We know from our work that many people living in this country think the Iraq war is "over" because some troops were moved to Afghanistan, and the trail of dead U.S. military has slowed. The occupation, still 50,000 U.S. troops strong, with added combat capability of U.S. State Department troops, and tens of thousands of private contractors in 17 U.S. bases, is huge and permanent--unless it is exposed and stopped by U.S. public opinion and action.
On the 8th anniversary of the U.S. war on Iraq, we strengthen our demand to end the U.S. war and occupation of Afghanistan, and the secret bombing and black operations in Pakistan and Yemen.

March 18-20--Friday through Sunday--will be protest days in Washington D.C., organized by the ANSWER Coalition, Veterans for Peace, World Can't Wait, and other groups. Saturday is the mass demonstration against the war at The White House. Sunday is a demonstration in Quantico, VA in support of Bradley Manning, the soldier accused of leaking the Collateral Murder video to Wikileaks, who is held there in solitary confinement.
BRING Anti-War Veterans to HIGH SCHOOLS - Help out with the We Are Not Your Soldiers Tour
World Can't Wait would like to strengthen the anti-war message that weekend in DC by helping organize outreach to local DC high schools on Friday, March 18. We propose setting up visits to classes or assemblies where veterans could speak to the students, and doing outreach outside schools with a basic "FAQ" flyer on the Iraq war, begun when these high school students were young children.

Joining ongoing counter-recruitment work in the DC area, the World Can't Wait program, We Are Not Your Soldiers, can supply videos and veterans to speak on the war, and why students should not sign up.

Are you a high school teacher, student or administrator or do you know people who would help arrange visits to talk to students? Do you want to help organize fellow students or church groups or friends to come to the mass protests on Saturday and Sunday? Join the World Can't Wait contingents.

To participate or get more information, contact This email address is being protected from spambots. You need JavaScript enabled to view it. or call 347-709-2697. We look forward to working with you to make these protests as strong as possible.